Jon Herington is a longtime New York city based guitarist, singer/songwriter, producer, and bandleader. He is the leader of the Jon Herington Band and has been the guitarist of choice with the iconic band Steely Dan for both recording and touring since 1999. With the launch of Adult Entertainment, Jon now has five solo releases in his discography. His previous release, Time On My Hands, was nominated for Vintage Guitar Hall Of Fame Album of the Year.
Jon's love for music surfaced early, and he studied piano, saxophone, and harmony in his grade school years. Just before his high school years, however, he developed a passion for pop music and the electric guitar, and soon was writing songs and performing with his own band near his New Jersey Shore home doing opening slots for local hero Bruce Springsteen, beginning a performing career that has continued ever since. College followed, with extensive musical studies in both classical and jazz composition and theory at Rutgers University, and private jazz guitar study, with the help of a National Endowment for the Arts grant, with the late, great jazz guitarist, Harry Leahey. Next came several years of study with the late Dennis Sandole, the acclaimed music teacher from Philadelphia, Pennsylvania who once taught the late greats James Moody and John Coltrane.
Jon's gigging life took a detour for about three years when he moved to Indianapolis, Indiana, home to jazz guitar great Wes Montgomery. There Jon played jazz, with the many accomplished local players and
former band-mates of Wes, including Wes's brother Buddy Montgomery, "Killer" Ray Appleton, "Pookie" Johnson, and organist and vocalist Terry Hayden, as well as the many talented young players who were students or residents in Indiana, including Jim Beard, Bob Hurst, Kenny Aronov, Chris Botti, and Shawn Pelton. Jon also began doing extensive session work at the time in several of the local studios, and played on dozens of jingles and albums.
After a return to the New York area, Jon began the challenging process of establishing a working life in New York. His work included performing with many different bands and for many Broadway shows; session recording, teaching, and an occasional writing or arranging job.
Jon's debut release in 1992 titled "The Complete Rhyming Dictionary" (remastered and retitled as "Pulse and Cadence)," was an instrumental recording, showcasing eight of his own compositions as well as the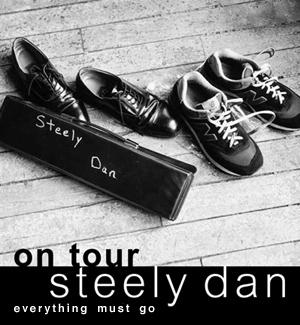 brilliant playing of keyboardist Jim Beard, bassist Victor Bailey, drummer Peter Erskine, and percussionist Arto Tuncboyacian.
Since late 1999, Jon has been the guitarist of choice with Steely Dan for both recording and touring. Jon has also toured with Donald Fagen; Boz Scaggs; Bette Midler; the Jim Beard group; The Blue Nile; Phoebe Snow; Madeleine Peyroux; Bobby Caldwell; Catherine Russell; Rob Morsberger; saxophonist Bill Evans; the contemporary jazz superband Chroma; Lucy Kaplansky; jazz/blues organ great Jack McDuff; and The Dukes of September, a supergroup featuring Donald Fagen, Boz Scaggs, and Michael McDonald.
Some of Jon's recording highlights (aside from "Adult Entertainment," "Time On My Hands," "shine (shine shine)," "Like So," and "Pulse and Cadence") are the Walter Becker release "Circus Money;" the newest Donald Fagen release "Sunken Condos," as well as his prior release "Morph the Cat;" the Steely Dan albums "Two Against Nature" (Grammy Award Winner) and "Everything Must Go;" Jim Beard's five recordings (the first f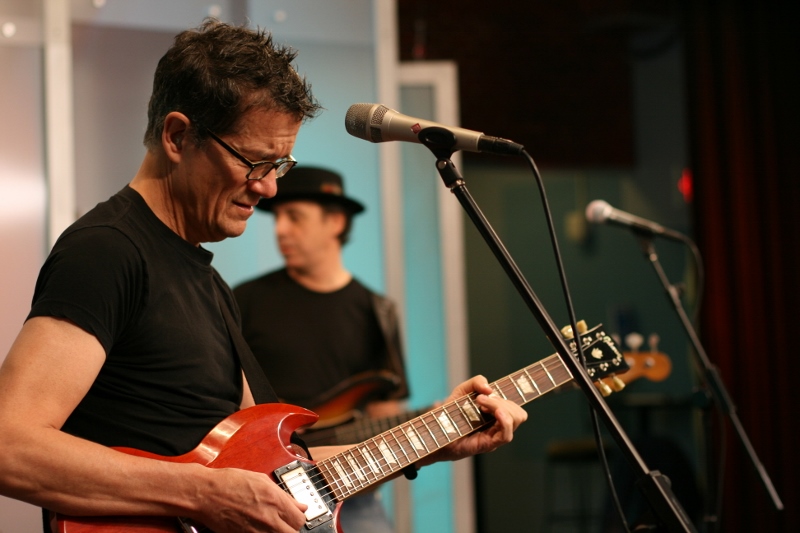 our co-produced by Jon); two Bill Evans records, "Escape" and "Starfish and the Moon;" Michael "Patches" Stewart's "Penetration;" Bob Berg's "Riddles" and "Virtual Reality;" Lucy Kaplansky's "10 Year Night;" Michael Brecker's "Now You See It...(Now You Don't); " Randy Brecker's "Toe to Toe;" Victor Bailey's "Bottoms Up;" Chroma's "Music on the Edge" (with Mike Stern and others); Rob Morsberger's "The End of Physics," "Relativity [Blues]," "A Periodic Rush of Waves," "The Chronicle of a Literal Man;" "Ghosts Before Breakfast;" "A Part of You;" and the DVD "Rob Morsberger Live;" and Lynne Robyn's "Red Bird in Snow," one of Jon's production efforts. Jon can also be seen on Steely Dan's Live "Two Against Nature" DVD, the "Making of Aja" DVD, from the "Classic Albums" series and the Dukes of September "Live at Lincoln Center" DVD. Jon's current work remains a combination of free-lancing as a guitarist and producer in New York, song-writing and band-leading work with his own group, and world-wide touring in support of some of the world's most renowned musical artists.

Photos by Susan Johnson